iZND Services : Extending Invitation to Nominations for the Malaysia Management Excellence Awards 2023 - Recognising Remarkable Leadership and Achievements
iZND Services : Extending Invitation to Nominations for the Malaysia Management Excellence Awards 2023 - Recognising Remarkable Leadership and Achievements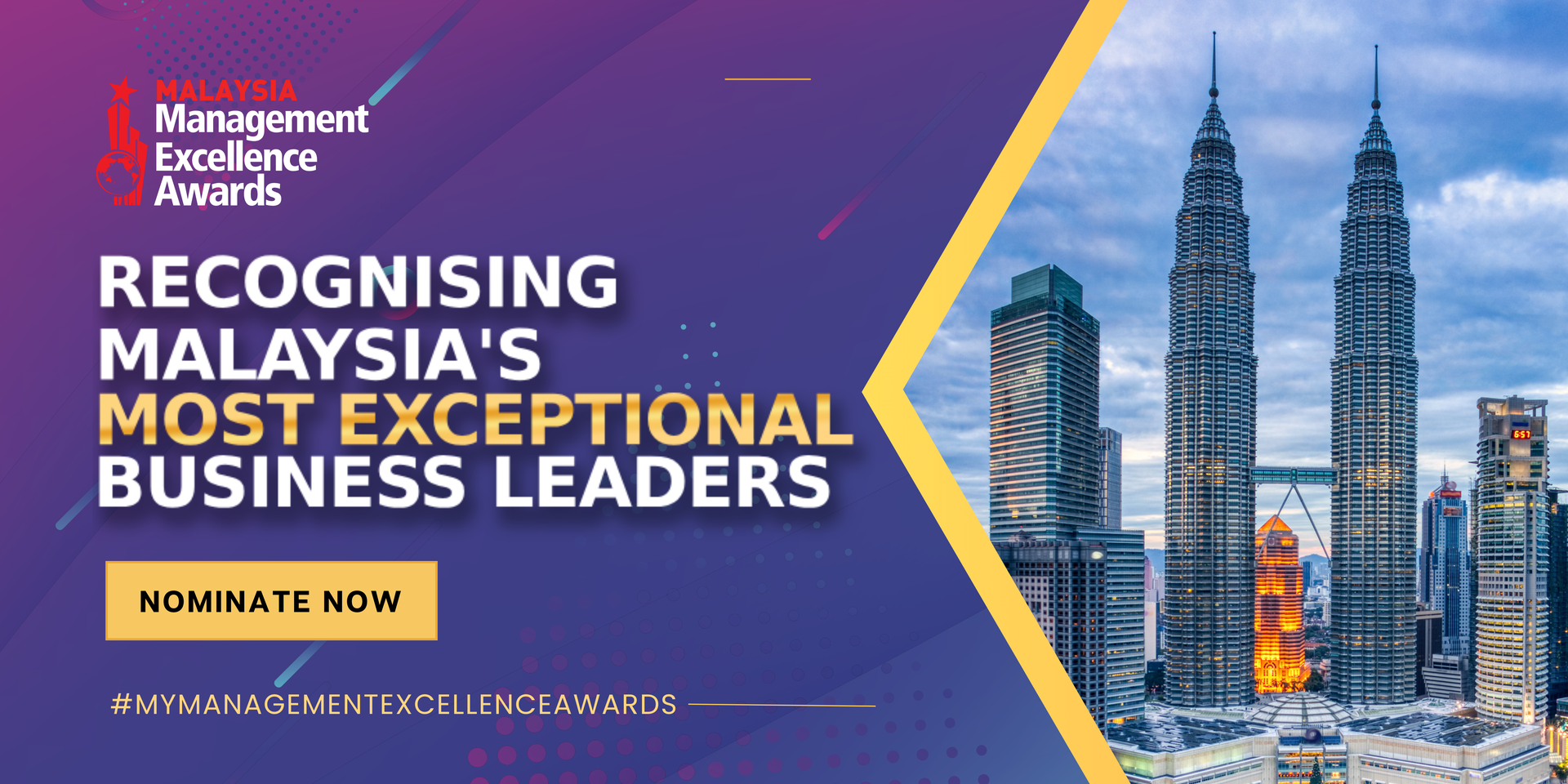 \From:
Anjielyn Doctolero
Date: Thu, Jul 13, 2023 at 3:43 PM
Subject: iZND Services : Submit Your Nominations Now for the Malaysia Management Excellence Awards 2023 - Recognising Remarkable Leadership and Achievements

This program aims to recognize your outstanding leaders, teams, and innovators who successfully improved your company's businesses through excellent management, best practices, and transformed strategies. In the past, a number of prominent companies from various industries including
AIA Bhd.
, Tenaga Nasional Berhad,
Prudential BSN Takaful Berhad (PruBSN)
,
Standard Chartered Bank
,
UEM Edgenta Berhad
,
Jebsen & Jessen Group Services
, and
foodpanda
stood out as the recipients of our prestigious awards.

This is the perfect time for you to also claim your success and prove that you have what it takes to stand out as one of the country's outstanding leaders, innovators, and teams. Below is the official call for nomination invitation. Do note that entries will be accepted until 6 October 2023.
I'd be happy to discuss with you the process, you may set a meeting on my calendar through this link:
Schedule a Briefing
Contact me through my email or my WhatsApp at +63 945 795 3897 for any clarifications or concerns.
Looking forward to having you at this year's awards!
Please acknowledge this email once received.
Watch our trailer video to know more about the awards and to see if it's right for you.
Submission of entries will close in:
| | |
| --- | --- |
| The Malaysia Management Excellence Awards is now back in its third year to honour the exceptional business leaders and teams in Malaysia. This programme seeks out pioneering individuals, innovators, and teams whose leadership has resulted in concrete business achievements. Additionally, it will acknowledge initiatives that have made a beneficial impact on company operations. | |
Executive of the Year

Innovator of the Year

Team of the Year

Employee Engagement of the Year

Health and Wellness Initiative of the Year

CSR Initiative of the Year
To submit your entry, you only need to fill-out the awards online nomination form and complete each of the following field:

Company and Entrant details

Chosen category and industry

Entry details (title and write-up)

Chosen Winner's Package

Achievements

Testimonial

Supporting documents
What is the cost involved?

Nomination is free of charge. If your company wins, to maximise the benefit of winning and get exclusive entitlements, you will have to choose from any of the winners package option.

To know more about the winner's package pricing and entitlements please reply to this email.
Take a look at what our past winners have to say
about winning:
| | |
| --- | --- |
| Jebsen & Jessen Group Services | |
For more information, contact:
#MYManagementExcellenceAwards
Respectfully,
Anjielyn Doctolero